Published on: 11 December 2020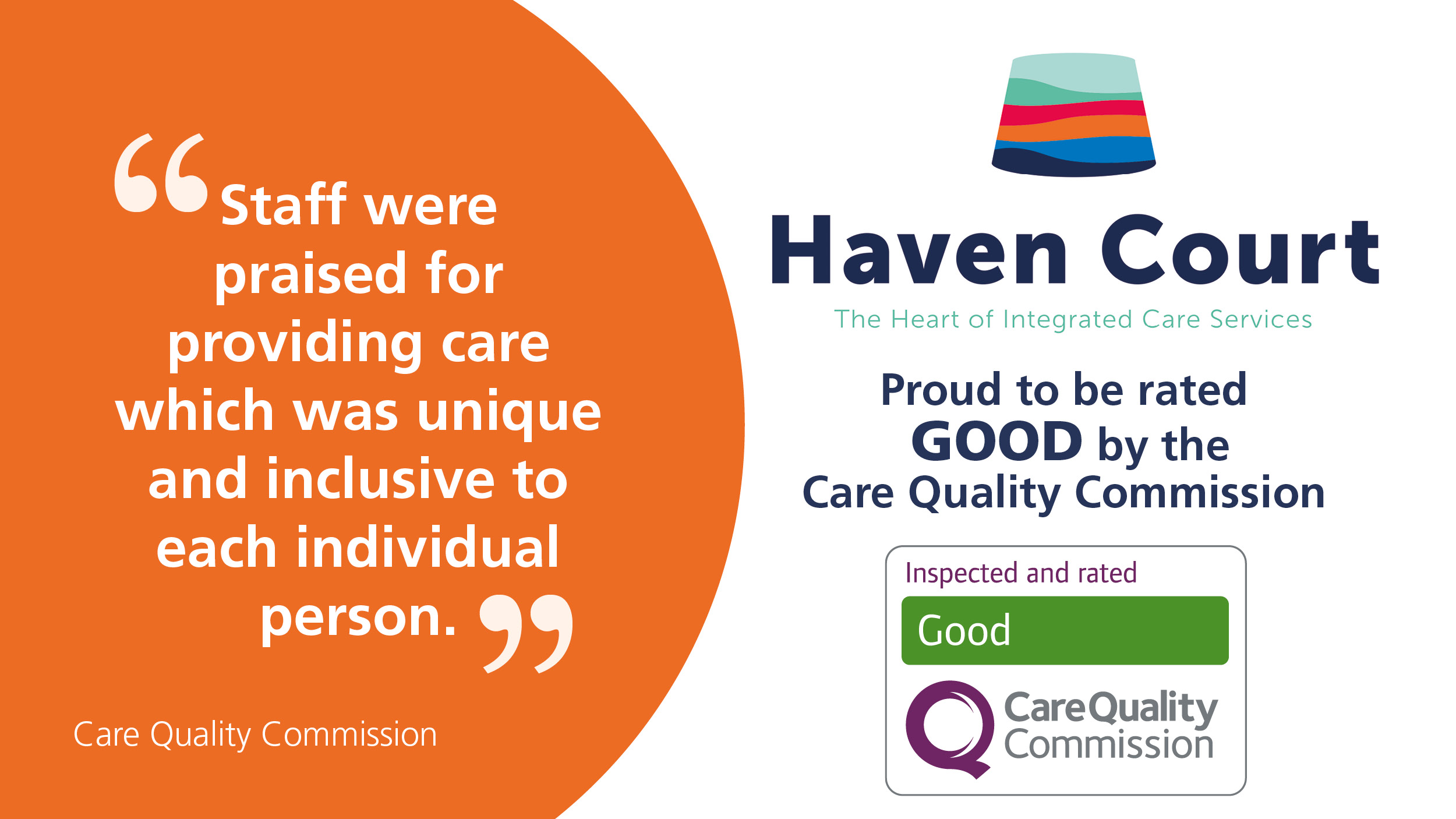 Services at Haven Court in South Tyneside have been rated 'good' following an inspection by healthcare regulators the Care Quality Commission (CQC) which took place in September 2020.
A report published today (click here) highly praises the efforts of staff to improve overall performance since the CQC last visited Haven Court in September 2019. The CQC rated Haven Court as 'good' overall and 'good' for being well-led, responsive and effective, with inspectors also assured that services were safe. Feedback from family and carers was also exemplary with one relative stating 'We can't praise them enough. They go above and beyond.'
Haven Court has now moved from 'requires improvement' to being rated 'good' overall with CQC inspectors commenting that the service was consistently well managed with positive leadership and a culture which promoted high-quality, person-centred care. Staff were praised for providing care which was unique and inclusive to each individual person.
Located on the South Tyneside District Hospital site, Haven Court is a care home that specialises in residential and nursing care, dementia care and re-enablement. CQC inspectors commented that residents were supported to have maximum choice and control of their lives with staff who supported them in the least restrictive way possible and with their best interests at heart.
CQC inspectors were also assured of the robust response during the COVID-19 pandemic and the measures in place to prevent the spread of the virus and protect patients and staff. Relatives also commented on the efforts made to communicate during the pandemic given the difficult but necessary visiting restrictions in place with one relative commenting 'The service have made this surreal time as normal as possible for us. They deserve a lot of credit.'
Leaders at Haven Court have praised the hard work of staff and commitment from all colleagues to provide the very best care to the people of South Tyneside.
Melanie Johnson, Director of Care Quality and Safety at Haven Court, said: "I am incredibly proud of our team at Haven Court who have gone above and beyond during the most difficult of years to improve care whilst also managing a global health pandemic.
"Today's CQC result really is testament to their hard work and dedication to provide outstanding care to our residents. I would like to thank each and every colleague for everything they do, day-in, day-out, to make Haven Court the fantastic place it is.
"As always, we still want to improve even further in the years ahead and will continue to look at where we can do better as we strive to achieve the highest possible quality and standards of care."