Published on: 5 November 2020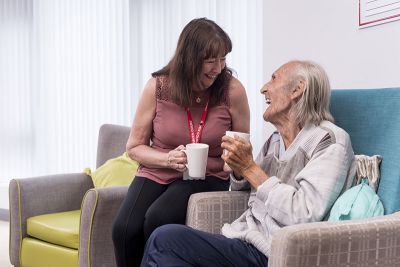 Haven Court, is inviting the people from the community to send a little kindness to its residents through cards, letters or short videos, as part of World Kindness Day on Friday 13th November.
Due to the outbreak of COVID-19, Haven Court took the difficult but important step to temporarily suspend visiting to protect its residents, staff and to help minimise the spread.
Since then, Haven Court residents have relied on video and telephone calls to keep in touch with their loved ones – and with new national restrictions coming into force this week, visiting restrictions remain in place.
The home wants to show its residents that the local community is thinking of them through this difficult time and are encouraging local people to send in cards, letters, drawings or short videos in a bid to boost morale and spread some cheer.
Adhering to the government's stringent infection control protocols, any cards or letters will be quarantined on arrival to the home for 48 hours.
Sarah Sasmazer, care home manager at Haven Court, said: "This World Kindness Day we want to give our residents something to smile about. Whether that's a card, a letter, a drawing or a short video – a little kindness goes a long way. Just sharing a few words of kindness can have a huge impact on someone and will bring a little piece of light to their lives during this unprecedented time."
Located on the corner of Harton Lane and McAnany Avenue, next to South Tyneside District Hospital, Haven Court is a care home that specialises in residential and nursing care, dementia care and re-enablement.
If you want to send a kindness card, letter or drawing to residents please address it to:
Sarah Sasmazer #WorldKindnessDay
1 McAnany Avenue,
South Shields,
Tyne and Wear,
NE34 0HQ
Or you can email a letter or a video message to sticl.admin@nhs.net. Please put World Kindness Day in the subject line. Please note: we cannot accept gifts or any foodstuffs.